Why Frugal Living? Many couples are now deferring becoming parents and instead opt for getting a mortgage, traveling and preparing for retirement before junior arrives. The reason is the economic cost of passing up double wages and living on one income.
How do you do it?
Well, if you're reading this for the first time scratching your head and pondering this very question understand that you're not the first. And you most certainly won't be the last couple to face this dilemma. It's a big decision and you are probably already adding up all the creature comforts (the daily latte, magazine subscriptions, 2-door coupe) that are going to be side-lined when you start on your frugal living path.
But it doesn't have to be all bad! Reducing the working hours of one partner can free up some more lifestyle choices as well. Holidays are easier to juggle (albeit harder to pay for), socializing time is freed up and odd jobs around the house can be accomplished without spending weekends rushing around.
If you planning on living on one income in the near future you might want to peruse the 5 frugal living tips.
5 Frugal Living Tips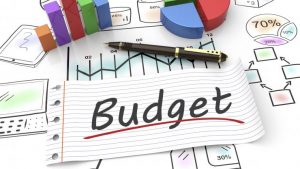 Address The Budget – Procrastinate in creating a budget will only mean delayed, and harder, results of limited spending. You can't keep the same spending habits when your family income goes from 100K to 50K. Some immediate savings are going to come from work-related expenses for the partner who has left the workforce such as parking, transport fees, fuel, cafe lunches etc. Other areas that might need to be pruned are non-essential items such as the weekly manicure, daily newspaper, cable-TV subscription. It may seem like you're giving up a lot but in essence your just removing what you filled your double income up with.
Consolidate Any Loans or Credit Cards – this is an area where you can make huge immediate savings. If your mortgage length is 25 years try extending it over a 30 year time span. Of course you will end up paying more interest but it is better to have a mortgage that is achievable than default on one that's not. Provided you don't fix the interest rate you can supplement payments as and when you receive extra monies.
Frugal Living Can Be Painless
Buying in Bulk & Thinking Ahead – This seems like one of the most obvious frugal living tips, but the mind set of most individuals is well it's only $1… that's not going to make a difference. Let's say you purchase two diet cokes every day at work from the vending machine for $1 each. We'll assume you work 5 days a week for the whole year (260 days). You're spending $520 a year on diet coke from the vending machine. Now assume you purchase the diet coke from the store when it's on sale for $4 for a 12 pack. Now you're average price per diet coke is $.25, so you're spending $130 annual. You'd save yourself $390 a year. Being prepared and buying in bulk is one of the best frugal living tips, since it doesn't impact your life style.
Find Supplemental Income Sources – there are so many opportunities today for stay-at-home mums or dads. Be creative and use your time well. Even an extra $50 per week can help out the family budget.
Increase Your Salary Insurance – the risk losing one salary while both partners are working isn't too detrimental. This should only be considered if you're only living on one income. Salary Insurance protects the main income in case of death, disablement or if the breadwinner has contracted a terminal illness. Work related accident insurance is covered by your employment (unless self-employed) but Salary Insurance protects against things you can't.
Make some wise choices and frugal living on one income shouldn't be too hard. Ignore the fact that your lifestyle will need to change and you will find that problems will continue to mount regardless of your nonchalance.
Current Chapter
3. Creating A Budget/Debt Reduction Plan