Over my lifetime there has been one quote that my Dad has mentioned at least 1,000 different times.
"You have two choices!  You can work for your money, or you can have your money work for you!".
For most this is easier said then done.  I created this site to help others with their path to financial freedom.  I hope to do this by proving useful tools, resources, and personal experiences.
So who am I?
Well my name is Ryan and I'm 28 years old.  I received my undergrad in Finance and graduate degree in Business Administration.  I've worked a variety of roles ranging from analytics to a program manager all for fortune 500 companies.  Currently, I'm on a work assignment in Taiwan!  It's been an amazing experience and I'm still continuing to improve my Chinese communication skills!
Over the last 12 I've created 1000's of different excel based calculators such as 401k calculators, how much you'll need in retirement to calculating the ROI on investment properties.  Why did I create so many?  Well first you need to understand I really enjoy Finance, Analytics, and Improving Processes!   Most of these tools I created were to assist me in achieving early retirement.  In addition I loved creating new tools to improve my understanding of how this will be achieved.
How did I come up with the idea for this website?
One day while at work my friend wanted some financial advice on planning for retirement.  Later that day we setup a meeting to review his current financial situation & retirement plan.  During the meeting he brought up his retirement calculator, which was very basic.  After reviewing his financial situation and giving some recommendations I asked where he got the retirement calculator from.  He mentioned he purchased it from a website and asked which one I used.
I pulled my retirement calculator up and showed him my current early retirement plan.  He was amazed with the functionality and sleek easy to use format and asked where I got it.  I told him it was just something I made to track my investments and early retirement progress.  I remember him saying "Ryan this is really impressive!  A lot of people would find this useful."  After that I started to think of how I could use my skills and talents to assist individuals in improving their financial situation.
Current Personal & Financial Goals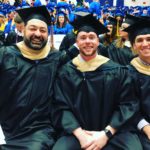 1.Graduate With MBA By The Age of 30
2. Retire Early By The Age of 38