Downloading Excel File
There are two different files debt snowball calculators: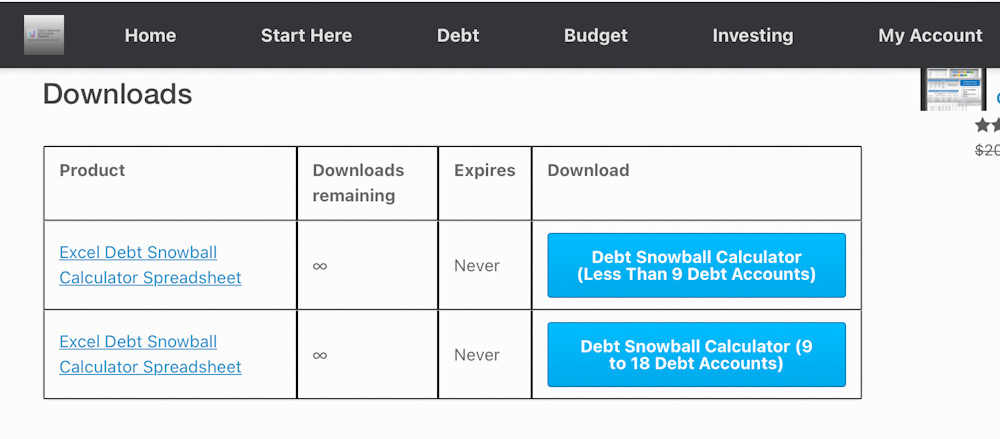 Option 1: You'll received an E-mail conformation with a link to download the excel file (note: please check your junk or spam folder, if it's not in your inbox).
Option 2: If you created an account you may login to your account and download from there.
Opening Excel File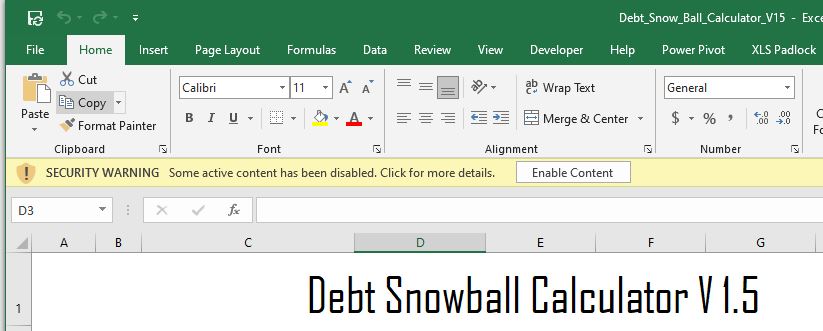 After downloading the excel debt snowball file you need to make sure you enable macros.
GETTING STARTED:
1. Start Date: Enter the date you plan to starting paying off your debt. We recommend using the current date or a date in the future.
2. Click The Update Debt Accounts Button: This will bring up another window, which will allow you to add the credit card(s) and/or any other debt you want to payoff.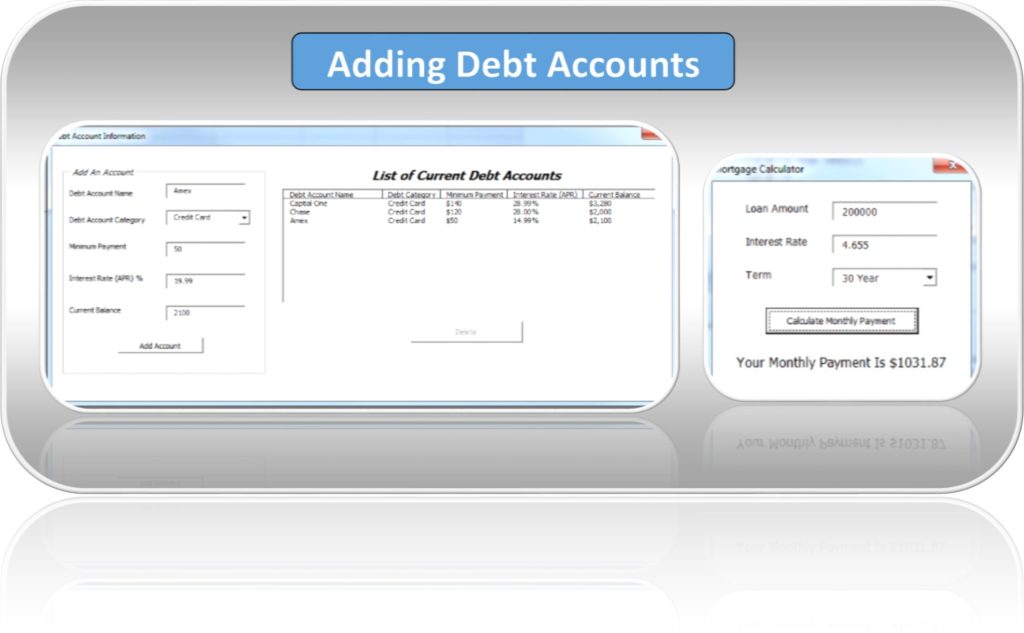 3. Adding A Credit Card or Any Other Type of Debt:
Debt Account Name: Here you can enter the name of the account (example "Chase Freedom Credit Card").
Debt Account Category: Select the debt account category that closely fits your debt type.
Minimum Payment: Enter the minimum payment or the installment payment.

Note: Use the fixed monthly payment for installment debt (car loans, student loans, personals loans…)

Interest Rate (APR) %: This usually ranges between 3%-29%.

Example: If your Interest Rate was 14.99% APR you will enter 14.99

Current Balance: Enter the current balance of the debt.
4. Adding Mortgage:
Once you select mortgage from the Debt Account Category drop-down. You'll see a new screen popup.
5. Click the Add Account button after you've filled out the all of the information in step 3.
6. Repeat steps 3-4 until you have all of your debt accounts list (limit 8).
7. If you need to change or delete an entry, double click on the line from the list and click delete.
Note: If you enter information incorrectly you will need to delete the entry and follow steps 3-4 to add the correct information.
USING THE DASHBOARD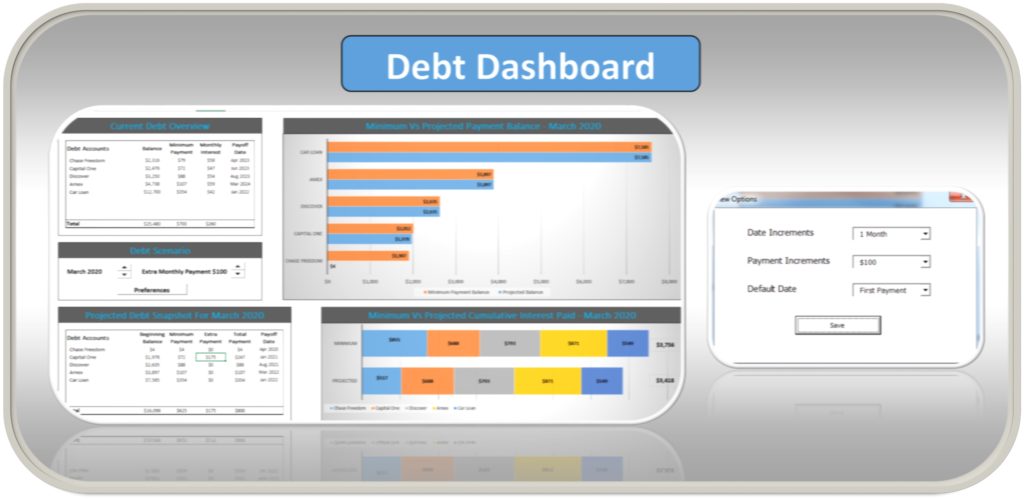 Debt Scenario: All changes can be made here

Extra Monthly Payments: Allows you to see the impact of paying more than the minimum payments
Dates: Changing this allows you to see the minimum payment balance vs the projected balance on any given date

Debt Scenario (Preferences):

Date Increments: This changes the intervals on the date to allow you see the change month by month or year by year
Payment Increments: This changes the increments on "Extra Monthly Payment" ranging from $5 to $500
Default Date: Automatically jumps to the 1. First Payment, 2. Last Payment (Projected), and 3. Last Payment (Minimum) as you change the extra payments.