Welcome To Debt Free Living To Early Retirement
From Achieving Financial Freedom To Early Retirement We Have Something For You! Check Out Our FREE Resources and Tools!
About The Site
Over my lifetime there has been one quote that my Dad has mentioned at least 1,000 different times.
"You have two choices!  You can work for your money, or you can have your money work for you!".
For most this is easier said then done.  I created this site to help others with their path to financial freedom.  I hope to do this by proving useful tools, resources, and personal experiences.  Click Here To Continue Reading...
1. What Is Financial Freedom All About
Financial freedom is all about maintaining a lifestyle where you aren't living pay check to paycheck.  Start Here
2. Understanding Your Current Financial Situation
It's important to understand your current financial situation to get started on your path to financial freedom.  Start Here
Understanding Your Debt Situation
Pulling Your Credit Report
3. Creating A Budget/Debt Reduction Plan
Creating budget/debt reduction plan will help you climb out of debt and set you on the path to financial freedom and financial stability.  Start Here
Creating a Budget
Creating a Debt Reduction Plan
Reduce Spending
Recent Updates
Updates To The Retirement Calculator Such As:

Predefined Scenarios
Supports All Investment Accounts

Fidelity Tools: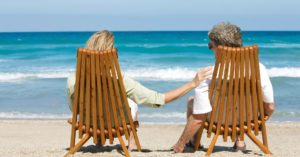 4. Planning For Retirement
Planning for retirement may seem overwhelming, but we have the tools and resources to make this process simple.  Start Here
Learning About Different The Retirement Plans
Creating A Retirement Plan
Basics of Investing