How Does The All Cash Budgeting Method Work?
The all cash budgeting method is simple and straightforward. Here's essentially how it works.
You get paid.
You convert the entire amount of the check to cash.
Pay all of your bills in cash.
You set aside any cash that you want to save in a semi-safe place (the proverbial jar in the closet).
With your remaining cash you cover your day-to-day living expenses. If you run out of cash, you quit spending.
Who Is The All Cash Budgeting Method Best Suited For?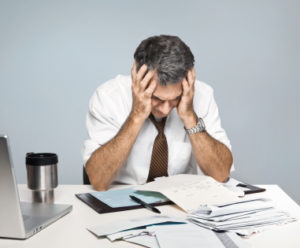 As appealing as the all cash budgeting method is in terms of its simplicity, it's only a practical money management solution for a limited number of regular people. Why? For one thing, it's a significant (not to mention stressful) issue to keep cash – especially large amounts of cash – safe and secure. Also, while you might be able to walk down to the property manager's office to pay your rent in cash, it's much more of a pain to do so for things such as your utilities and phone bill. Despite its drawbacks, the all cash budgeting method can be useful for the following categories of people.
Young kids living at home.
Students away from home whose primary expenses are largely covered for them (room, board, insurance, etc.).
Those who are living with relatives or friends due to age or personal hardships.
Those with a lack of understanding and/or a great fear of banks and the financial system in general.
Those who have lost checking account privileges by doing things such as bouncing checks or continuously over-drafting. It can also be from not settling up with the bank, either due to excess, abuse, mismanagement, or a lack of understanding.
The all cash budget method of budgeting is also used by the following categories of people, who I would not broadly characterize as "regular people!"
Illegal immigrants or others who do not want to provide the necessary identification to open a bank account.
Criminals who do not want their identity or whereabouts to be traced.
Anyone else who wants to remain anonymous for whatever reason.
Is the all cash budget right for you? Check out our article on The Budgeting Cash Envelope System.