Signing up for Turo
Are you looking for a way to earn some extra income? You could make money renting your car out! Turo is a car sharing service that allows individuals to rent out their car. This service works the same way as Airbnb. In order to list your car you must meet a few requirements.
Car must be registered and legal to drive on the road
Your car must have a clean title
Car must be insured (Turo automatically includes insurance)
If you car meets all of the requirements you'll be able to sign it up for Turo! You'll start by downloading the app or going to https://turo.com. There you'll be able to setup your account and input your car information, such as the VIN, Model, Make, Etc. Next you'll want to take some pictures of the car you're going to be renting out. It's important to remember to clean the car first, before taking any pictures. This will make your car more marketable. Lastly you'll be able to setup days that your car is open to be used by another member.
Renting Your Car Out On Turo
Now that your car is listed on Turo, you'll be able to get request from individuals looking to rent your car out. Once, someone has requested to rent your car, you'll have the option to view their feedback and accept or decline the request.
How Much Money Can I Make Renting My Car Out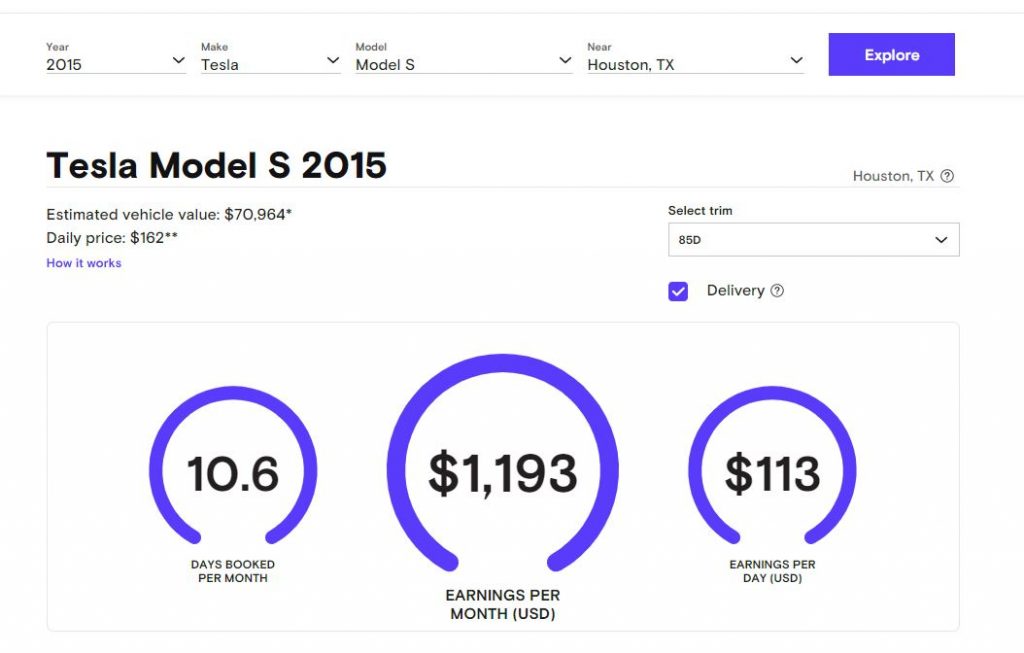 Are you ready to make money renting your car out? Your car has a daily price that is calculated using the estimated vehicle value from Edumnds. Using Turo's Calculator you can input your car's year, make, model and the city you live by. Next you'll see there is a drop-down to select the trim (this could have a big impact on the daily amount). In the top left you'll see the daily price, which is the price the customer would see. The chart will show how many days you can expect your car to be booked each month. You can also see the net amount you'll receive after all of the fees, which is under the earnings per day. The picture displays information for renting out my 2015 Tesla Model S 85D.
Why Rent Your Car Out?