All You Need To Know About Saving Account Rates
Savings account rates are an important element to compare when looking at different saving account offers. If you are not sure of how account rates work then our handy guide should help you on your way.
Before you open up a savings account, you need to understand as much as possible about savings account rates. This will help you to place your money into an account which best suits you. The Internet has made it easier than ever before to find out as much as possible about the different rates available. So just what are savings rates and how do they affect you? If you're looking for a higher return, index funds can be a great option.
Understanding Savings Account Rates
There are different types of savings account rates that you need to be aware of. The first is interest and the second includes withdrawal fees.
An interest savings account rate is basically the amount that you get paid based upon your balance. When you place your money into a savings account, you receive interest on the money in the account. Every single savings account offers you an interest rate. However, they will differ from company to company. What you should look out for is the highest interest rate. For example, an account with a rate of 6.5% is better than an account with a rate of 4%.
Withdrawal fees are what you get charged if you would like to withdraw money from the account. This typically applies when you draw money out of a cash machine. The rate could be anything as little as 0.75% to 2%. Some accounts will not charge you any withdrawal fees at all.
These are the main two types of rates associated with savings accounts. You will need to shop around to find the best one to suit your needs.
Temporary Interest Rates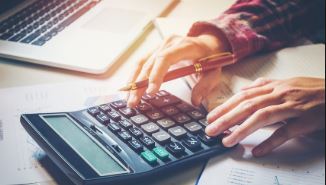 Many savings accounts will offer temporary high interest rates. These are designed to draw in new customers. The rate may apply for anything from six months to a year. Then after that time period has elapsed, the rate drops to the standard rate.
What you need to be aware of with this is the fact that the standard rate will typically be lower than many other savings accounts. Therefore it could be worth switching to a different account once the promotion period has worn off.
If you do decide to switch, try to ensure that there are no fees that will be charged for moving your money. There is sometimes a close down fee that you may need to pay. Double check this before you decide to close your savings account down.
How Savings Account Rates Are Calculated
There are various factors that will determine the savings account rate that you end up with. Some rates are based upon a minimum amount of money being saved. For example, you may need to save a minimum of one thousand dollars a year in order to qualify for a high interest rate.
With many savings accounts, after you have reached a maximum saving limit, the interest rate will lower. Some companies will even give you a bonus if you do not make a withdrawal from your account.
The Importance of Comparing Different Rates
When searching for a savings account it is really important to shop around. Look at as many different accounts as possible, and use savings account comparison wherever you can. What is the average account rate based upon your circumstances? You need to think about how much you want to save, when you will need the money, and how much you will be paying into the account.
You need to understand that the highest interest rate is not always the best option. Look at how long the interest rate lasts for. Would you be better off choosing an account which gives you a lower rate for a long period of time?
Overall it is important to understand savings account rates. That way you can make the most knowledgeable decision when choosing the best account to suit your needs.