Let me start off by saying that I truly like most financial planners. After all, they are like cousins to my own field of investment banking. I also believe they can be extremely helpful, even indispensable when planning your financial future. So, please use them. However, like most tools, they are only useful when used correctly and backed up by a certain amount of knowledge. After reading this article you'll have a better understanding about the difference between financial planner and advisor.
A Personal Story
A few years back, a relative of mine inherited a sum of money from her late great aunt. Being an investment banker, everyone in my family assumes that I know all things financial. It's funny, but I can invest a large amount of my own money and sleep well at night knowing that I have done my homework and calculated the risks and the rewards. But when it comes to investing family money, I get all tied up in knots and really fearful of making a mistake. My bravado and self-confidence go right out the window.
So, in the case of my relative's request for help with her inheritance, naturally I sought help. I set up appointments with several well-established financial planners in hopes of helping my relative choose one to help her invest her newly found nest egg. It was a very enlightening experience and not what I expected.
Having gone through this process like most people trying to figure out and develop their personal investment strategy and financial plan, I would like to share my insights with you.
What's The Difference Between Financial Planner and Advisor?
First, let's get some definitions straight. In the world of investment, there are investment advisors and there are financial planners. Most financial planners are also investment advisors, but not all investment advisors are financial planners. Both investment advisors and financial planners sell investments. However, financial planners also evaluate financial resources and situations to develop investment strategies or financial plans for their clients–all with the intent of achieving their client's financial and life goals.
I cannot stress enough the importance of having well-defined financial and life goals. How can anyone arrive at their final destination without knowing where they are going? The guidance of a good financial planner can help you define these goals and get you on the path to success.
Salesmen in Disguise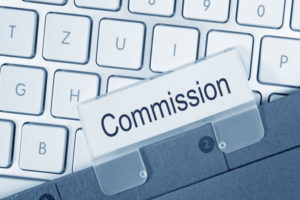 Some investment advisors are captive–meaning that they work for a firm that only sells a certain type of investment and therefore are limited in what they may offer you. These "salesmen" may also be known as financial representatives, financial specialists, annuity specialists, life insurance specialists and a whole host of other names used to disguise the fact that they are usually paid lucrative commissions or bonuses to sell specific product or service to their clients.
Commissions and bonuses are not bad things in and of themselves. After all, we should not expect anyone to work for free. However, it is very important when choosing investments to understand the motivation of anyone offering you advice.
As you search for an investment advisor or a financial planner, you are going to hear the phrase "fiduciary responsibility"–meaning that the planner or the advisor has an ethical and, in some cases, legal responsibility to represent the best interests of their client. But hang on a minute…can an educated professional with a list of impressive acronyms following their name really be impartial and do what is right for their client when they know that selling one financial product to their client earns a higher commission than another financial product?
Call me "cynical", but come on…it's human nature. Even in the best case scenario of both products being relatively close in quality and price, they're going to pick the one that pays the highest commission! And I don't blame them. I would do it. Gandhi would do it.
Okay, maybe not Gandhi…or Mother Teresa. The point is that there is an inherent conflict of interest in the world of investment and you should be aware of it whenever you invest. It is interesting to note that there are by far more commission-based advisors than fee-based advisors.
Fiduciary Responsibility…Not
So what's the difference between financial planner and advisor, well, let's get back to my story. With my relative in tow, I visited with several financial planners. During each interview I would ask the financial planner their opinion of "Vanguard Funds". There was purpose in my question. Vanguard funds are index funds that can be purchased directly from Vanguard through their website. This means that the financial planner would not get a commission. Every single one of the financial planners that I met with suggested reasons why the Vanguard funds might not be suitable for my relative.
Coincidence? I also asked if they would consider being paid a fee by my relative and forgoing any commissions they might receive by selling my relative a financial product. To my surprise, several of them actually got a bit irate, stating that they had a fiduciary responsibility to represent their clients fairly and that they were perfectly capable of distinguishing which financial products were best for their clients while not giving weight to their potential commission on that product. They were insulted that I would question their integrity. We left their office.
Difference Between Financial Planner and Advisor – Which Is Cheaper?
Okay, another knowledge tidbit for the uninitiated. There are two types of investment advisors, including financial planners–commission-based advisors and fee-based advisors. Both should be registered with FINRA, a self- governing organization for financial advisors whose membership in most cases is required by the Securities and Exchange Commission to work in certain parts of the investment industry.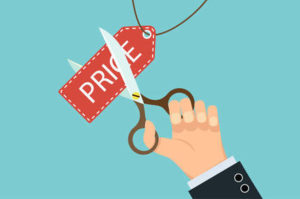 Commission-based advisors receive commissions on the financial products that they sell. Fee-based advisors are paid a fee directly from the clients that they serve. From the outset, a commission-based advisor is going to be cheaper than the fee-based advisor. After all, the commission-based advisor doesn't usually charge you any fees on the investments they sell you, because their fee is built into the cost of the investment. On the other hand, the fee-based advisor is charging you their fees over and above the cost of the investment. So, naturally, the fee-based advisor looks more expensive… at least in the short run.
In my experience, the better the investment, the lower the commission and visa-versa. Certain types of life insurance pay very high commissions over long periods of time. High-risk, venture capital or business startup type investments also tend to pay very high fees to the advisors that sell them. I have seen commissions as high as 10% of capital raised paid out to advisors that brought in the investors. Vanguard, the funds I mentioned earlier (and recommended by Warren Buffett), pay little to no commission to the advisors that sell them. Quality investments don't need to pay high fees to attract investment. The product speaks for itself.
Human Nature & Investment Advice
So, now ask yourself…what would human nature dictate to a commissioned investment advisor when they could earn 1% on one investment and 10% on another investment? Which would they recommend? Would the quality of the investment even come into play? I am sure there are many investment advisors that take the long view and value their reputation for finding good investments for their clients. But I am equally sure there are investment advisors that would sell the product that makes them the most money regardless of the product's quality. The real question is…how do you tell the difference between the good advisor and the greedy advisor?
The Difference Between Good and Greedy Advisors
The only way is to take money out of the equation. If you pay your advisor a direct fee in lieu of them receiving commissions, you eliminate the conflict of interest and you can count on their advice being fair and unbiased. It is not easy to find a good investment advisor or financial planner willing to work based on a fee, but it is well worth the effort. You can start by looking on the NAPFA website. NAPFA (National Association of Personal Financial Advisors) is an organization of fee-only financial planners. The fee charged by a fee-only financial planner will be meniscal compared to a bad investment. Investing is one of those areas in life where you really don't want to be penny wise and pound foolish. Now you should be able to the difference between financial planner and advisor. You next step is to determine, which if any is right for you.